Private Home Cinemas
Have your own Hollywood screening room In the comfort of your own home. At your command, the lights dim and a 100-inch projection screen comes to life. What you'll hear: soft rain falling all around you, spacecraft flyovers that part your hair, a lead guitarist leaping from the stage to your left to land on your right.
Room calibration
Acoustic Treatments
Speaker Placement
Power Management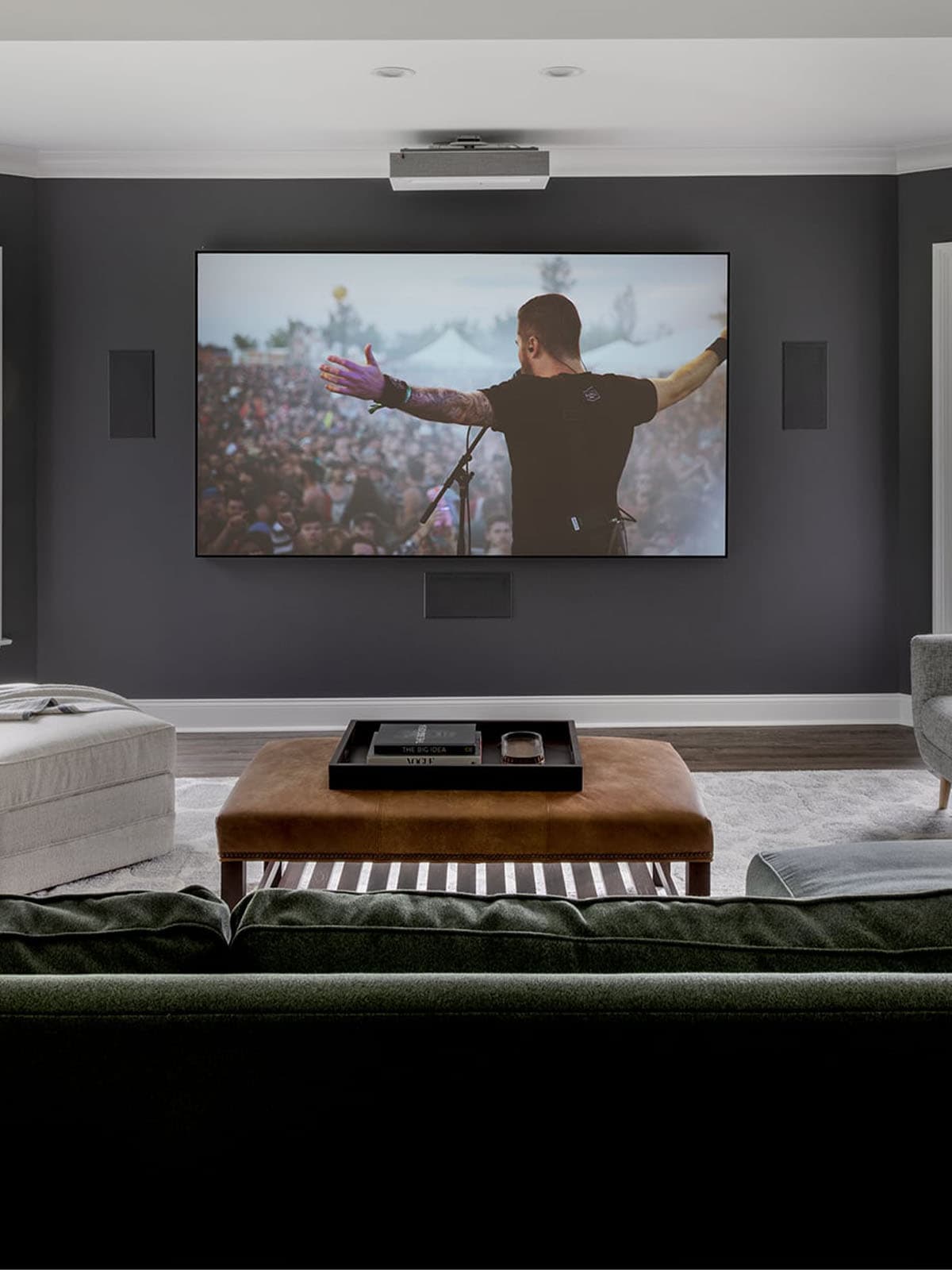 Media & Gaming Rooms
Build your dream media room designed for multi-purpose entertaining. Turn your family room into a home theater with concealed high performance audio by dimming the lights and lowering the shades. Experience the ultimate immersive gaming setup with a high-definition big screen display or with multiple screens networked together. Entertain your friends and family the night of the big game or practice your swing with your own personal golf simulator.
Enterprise networks & WiFi
In-Wall & In-ceiling Solutions
App & Voice Control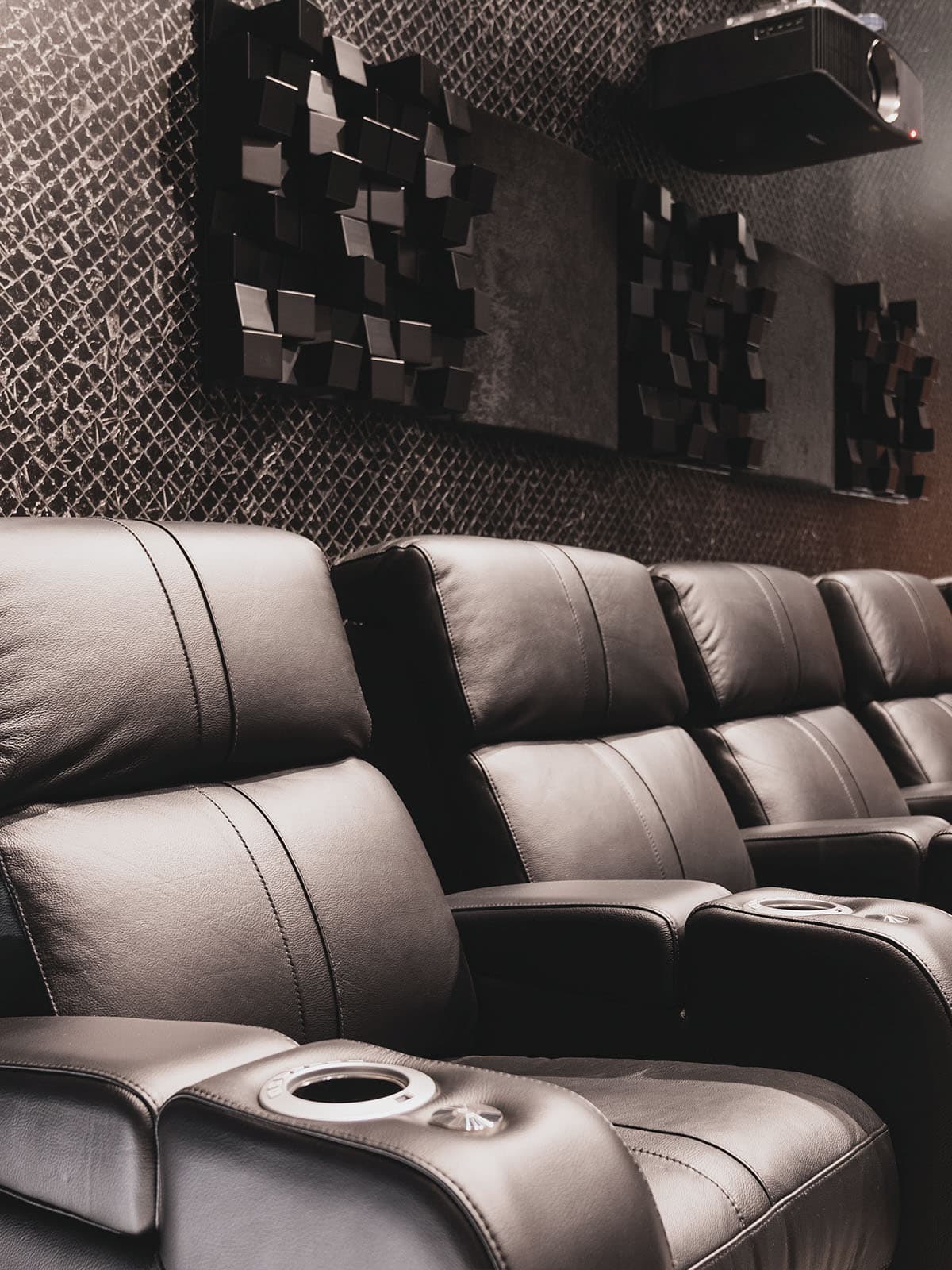 Custom Furniture & Acoustic Treatments
Choose from our selection of luxe home theater and lifestyle furniture designed specifically for the most comfortable viewing and listening experience. Acoustic treatments will absorb and contain sound where you want it with styles that can either blend in or add to the interest of the space. Our in-house interior designer will work with you or your own designer on selection, material, placement, you name it. Want us to choose? Our team of experts will design your space from start to finish with as much or as little involvement as you would like.
Theater Seating
Acoustic Treatments
Furniture Selection
Schedule Your Free Consultation
Call us at 215-368-8343
Fill out the form below and we'll be in touch to discuss your project.
*required